W. W. R. D. bracelet
Forget that Jesus guy! Now you can show your support for Rob Dickinson with this special bracelet. Anytime you're in a tough situation and you don't how to handle it, just look at your arm and think, "What Would Rob Do?". The R. is stitched in pink.
"I love these things! I have one for each wrist and ankle! The dye runs in the rain, but I don't get mad about it because Rob would never do that!"
Dick Robinson
PRICE: What would Rob pay?
AVAILABILITY: Try later… Can't seem to keep these in stock.
Futter's debut CD: Causing a Ruckus!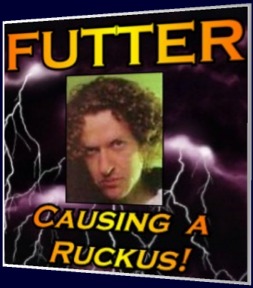 This first solo record from the CW guitarist is stuffed to the gills with slammin' riffs and rockin' solos. The result, according to the Seattle Tribune, is "a cross between Gravity Kills, Quiet Riot, Father John Misty, and Belinda Carlisle. With attitude." Produced by Rick Rubin.
"This record is an unabashed forerunner to a butt-rock revival that nobody in the music business is looking forward to. But for some reason, I can't seem to find anything bad to say about it! Yay, Brian!"
Heather Space, Hybrid Magazine
PRICE: Best offer
AVAILABILITY: Currently out of print.
One million Wishville CDs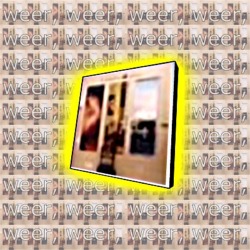 Have you ever wished the Catherine Wheel would go platinum? Well, here's your chance to make that dream a reality. Just buy this truckload of CDs, and the band will be on their way to fame… they might even get played on MTV or something!
"If any of you really gave a shit you would do this."
Merck Mercuriadis
PRICE: $18,980,000.00 (Sale!: Now $250)
AVAILABILITY: Email Merck for details.
[home]